Visual Studio Missing Start Without Debugging Option
One issue I've experienced with Visual Studio a few times over the years is when the 'Start Without Debugging' option under the Debug menu decides to disappear. I have no clue what causes this or what I'm doing to make the option hide from me. I can always still use Ctrl + F5 to run my project without debugging, but for some reason it bothers me when the option is missing so here are two ways to add it back.
Add from Commands
The option can be added back to the Debug menu by doing the following:
In Visual Studio, click Tools > Customize: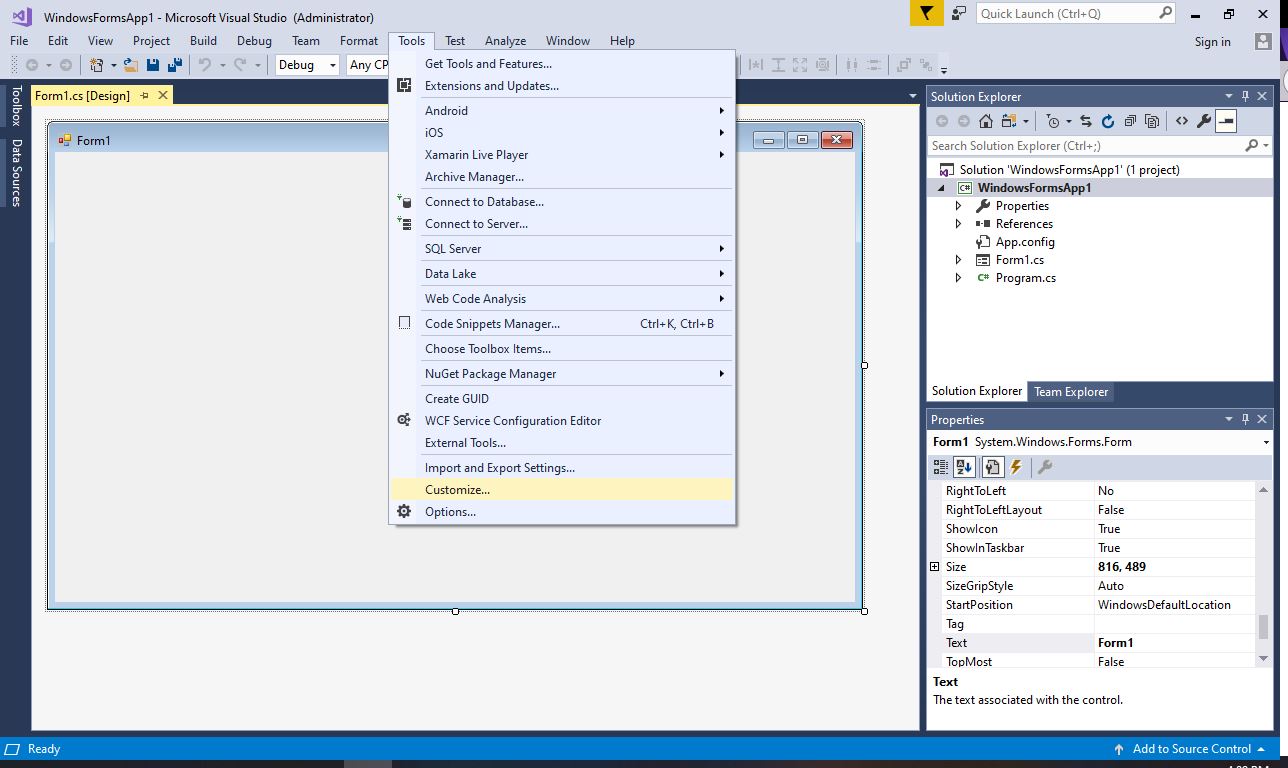 In the Customize window that opens, click on the Commands tab, then under 'Choose a menu or toolbar to rearrange:', click on the drop-down list beside 'Menu bar:' and select Debug: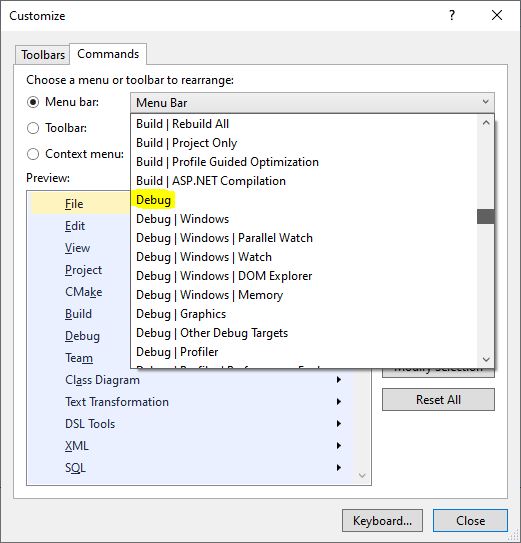 Next click on the 'Add Command…' button.
In the window that opens, click on Debug in the 'Categories:' menu on the left pane. Then select Start Without Debugging from 'Commands:' and click OK: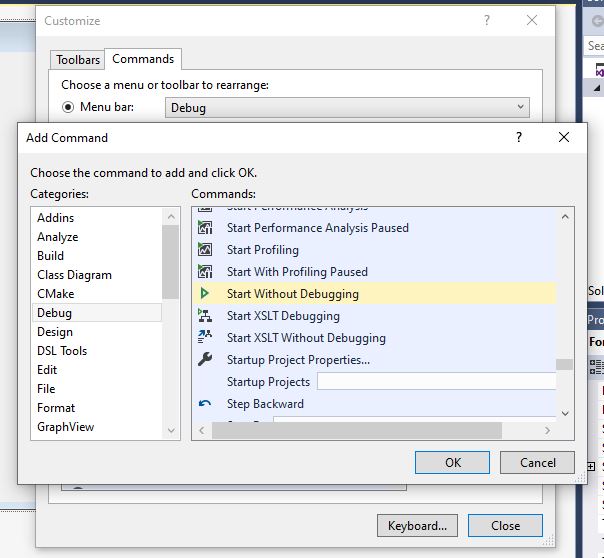 If the option is not listed for you, or for some reason that just doesn't work, you can reset Visual Studio settings to add it back by default.
Reset Visual Studio Settings
In Visual Studio, click Tools > Import and Export Settings: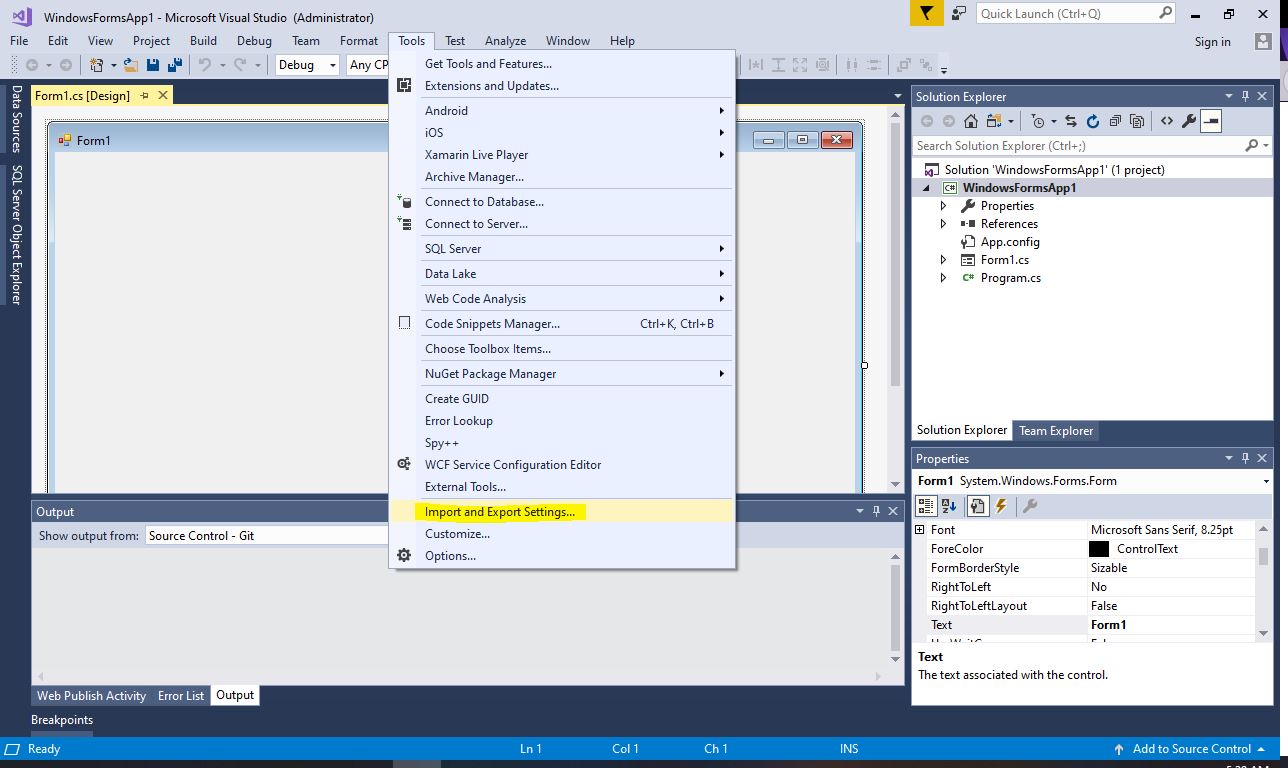 In the window that opens, select 'Reset all settings' and click Next: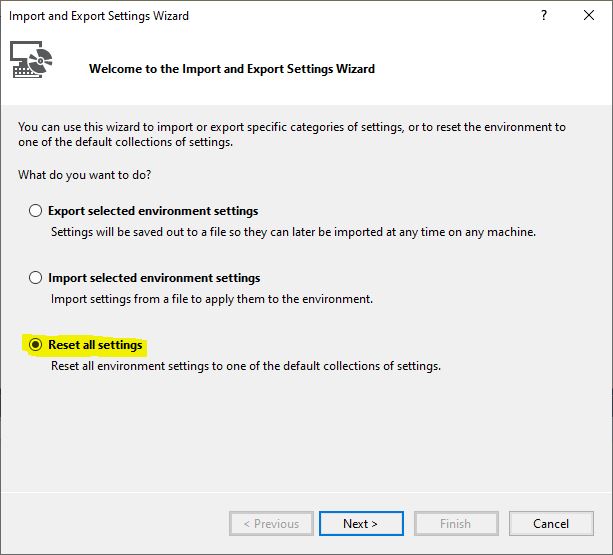 Now you can select 'Yes, save my current settings' to make a back up of your current settings if you think you may have a setting that you don't want to lose. Or if you're like me and you don't care about saving any settings, you can select 'No, just reset settings, overwriting my current settings.' and click Next: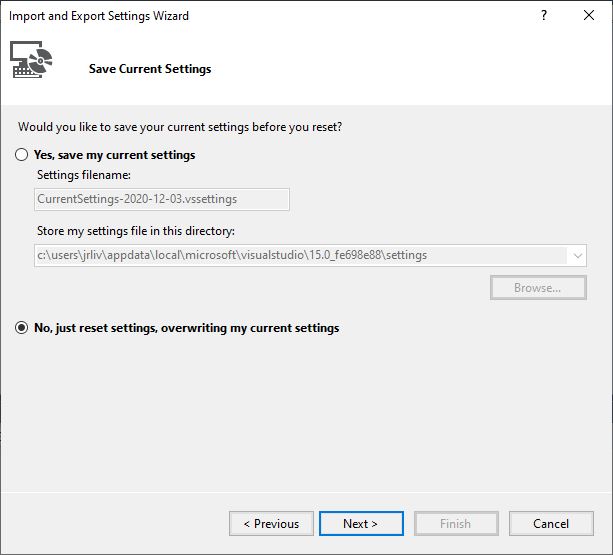 Next you can choose the default collection of settings that you want to reset to. You can view a description of each collection on the right side of the window. I mostly use C# so I will select 'Visual C#' and click Finish:
After clicking Finish, the wizard will reset your settings and notify you once the settings have been reset. You should then be able to see the 'Start Without Debugging' option if you have a solution open.
comments powered by

Disqus